The Domestic Lumber Traders Association of Ghana (DOLTA), has called on government to as a matter of urgency ban the exports of timber to salvage the ailing timber marketing industry.
According to the Association, exportation of the scarce resource is gradually kicking them out of business, hence the need for the ban.
Speaking to journalists at the Sokoban Wood Village in Kumasi, the Ashanti Regional Secretary of the Domestic Lumber Traders Association, Abubakari Halifa, said the domestic market is in dire need of timber while a chunk of timber are being exported.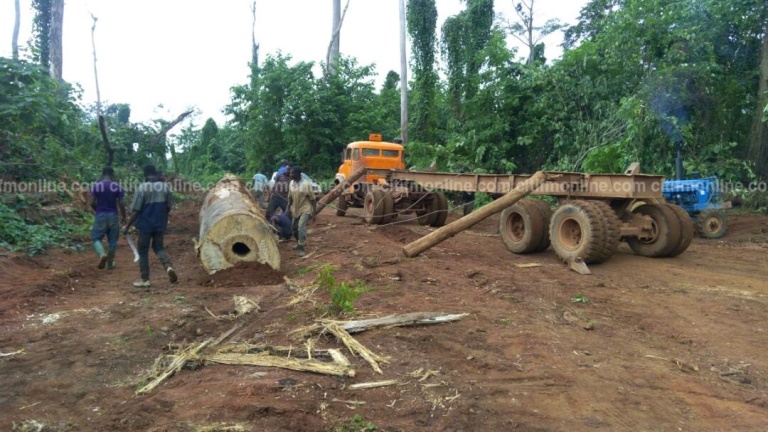 "We want to appeal to the government to consider the immediate ban on the export of timber. We will not be happy if as a country, we are starved of raw material, but rather export that same raw material to other countries," he said
Stressing the need for the ban, Mr. Halifa said the demand for timber in the domestic market outweighs supply, therefore the need to retain the product.
"We all know the expansion of cities within the country, all of us want to build and this is one of the main materials that we use. So if we don't have a serious policy on the domestication of timber, it will be difficult going forward," he added.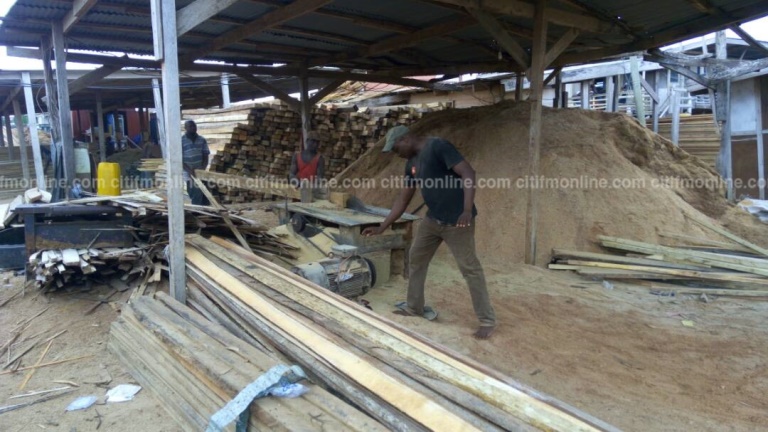 The Association is also of the view that, such a move will help curb illegal logging and the rapid forest depletion.
According to experts, Ghana loses about sixty-five thousand hectors of forest cover annually, and risks importing timber in the next ten years if the current rate of illegal logging is not curtailed.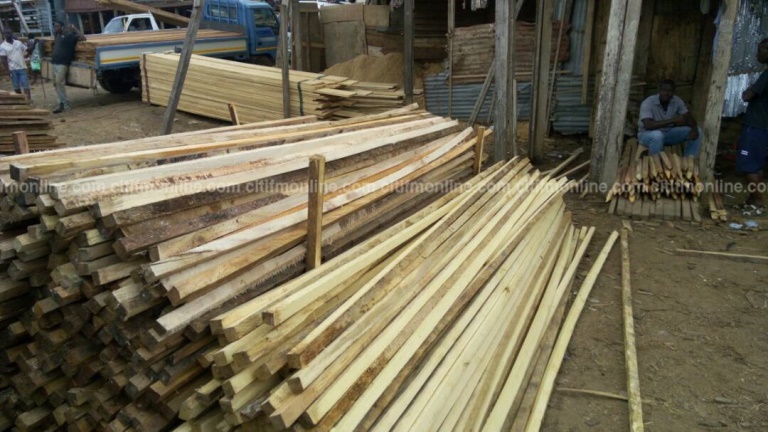 According to the Ghana Forest Investment Program GFIP, the country loses two percent of its forest annually which translates into about seven hundred thousand hectors.
Speaking at a media training workshop on the Public Procurement Policy for Timber and Timber Products in Ghana, the Director of Nature Development Foundation, Mustapha Seidu, said there could be dire consequences for the future if things don't change.
He added that the Policy if implemented, will be the catalyst to arresting the menace, and called on authorities to quicken its process.
Media training 
An environmental sustainability NGO, Nature and Development Foundation, NDF, as part of activities to protect the country's forest reserves, embarked on a series of capacity building programs for journalists.
Journalists were taken through the timber procurement policy, its implementation guidelines and a three-day field trip to notable areas like the Tano-Offin Forest Reserve, Nuus Wood market at Ofanko, and Sokoban Wood Village in Kumasi.
This was aimed at equipping the environmentalist journalists with firsthand information on how the timber industry works.
The NGO was partnered by the Swedish International Development Cooperation SIDA, Food and Agriculture Organisation of United Nations FAO (UN), and the Department for International Development DFID.